located on the crags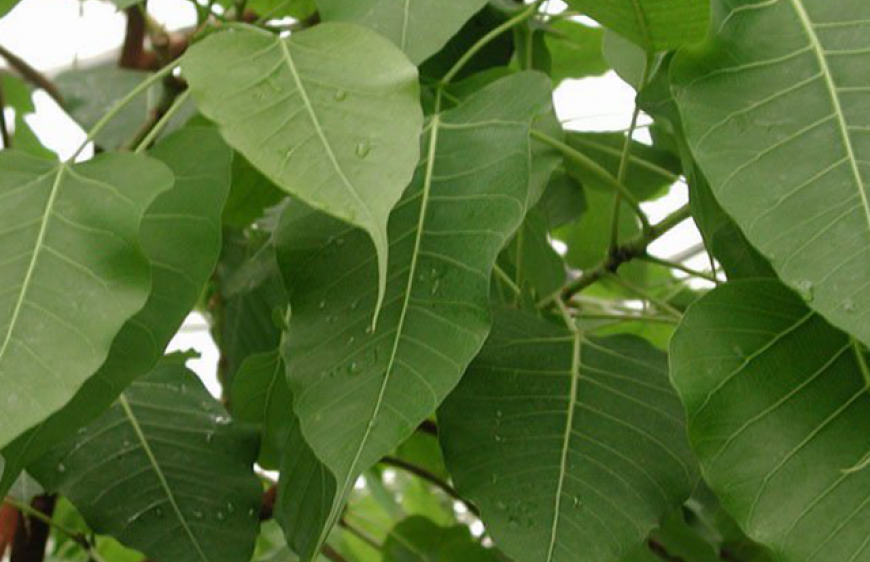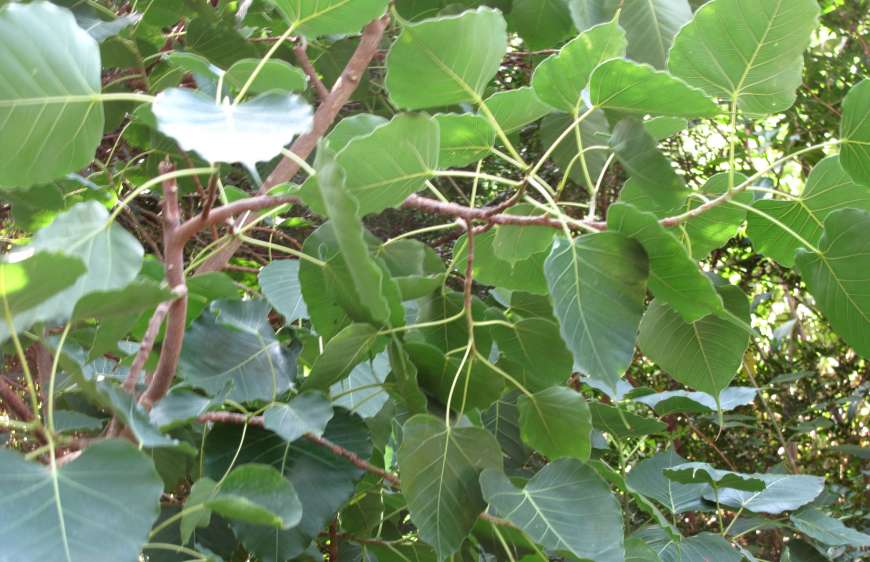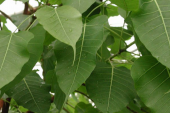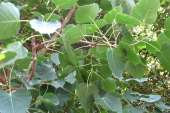 The Ficus religiosa or fig of the pagodas or sacred fig (in Sinhalese bo, in Sanskrit pipal or aśvattha - masculine noun), is a species of banyan native to India and southwestern China and the part of Indochina east of Vietnam. It is a semi-evergreen tree, whose deciduous leaves fall in the dry season, up to 30 m tall, with a stem diameter of up to 3 m.
The leaves are cordate (ie heart-shaped) with a particularly elongated tip; they are 10–17 cm (3.93-6.69") long and 8–12 cm (3.14-4.72") broad, with a 6–10 cm (2.36-3.93") petiole. The fruit is a small fig 1-1.5 cm (0.39-0.59") in diameter, green that ripens to purple.